Need help? Speak to our kitchen experts on 01242 226912
Quartz
Quartz Worktop

Quartz worktop is a practical, hardworking surface for either the kitchen or bathroom environment and is virtually impervious to water, heat resistant up to an astonishing 295ºF.

Created using the latest modern technology, quartz is manufactured from a mix of quartz (crushed granite) and resin, providing a solid material that is worked in exactly the same way as natural stone. Consistent in colour and pattern, quartz worktops offer the same natural touch and scratch resistance as stone, while having the benefit of less porosity, greater stain and chemical resistance, and greater tensile strength. The applications for quartz include; work surfaces, island units, table tops, mantel pieces or vanity units. With the properties of granite, quartz worktops can be worked in exactly the same way, providing superb design features such as integral solid drainers and raised edge profiles. When choosing a quartz worktop colour there is no real issue as it is a man made product and comes in a vast array of colours. Therefore it's going to be down to the rest of your colour scheme that will help determine which product you choose, just remember as with any worktop think flooring and tiles and try to get the worktop somewhere in between colour wise or choose a quartz worktop that has both colours present in its make up.

The colours below are just to give you an idea of what is possible as there are over 100 colours to choose from. So for information on these products or if you have any questions at all please don't hesitate to call us on 01242 226912.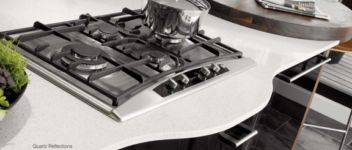 Strada Quartz Worksurface 1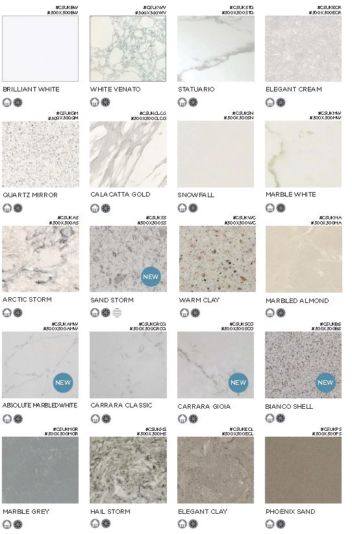 Strada Quartz Worksurface 2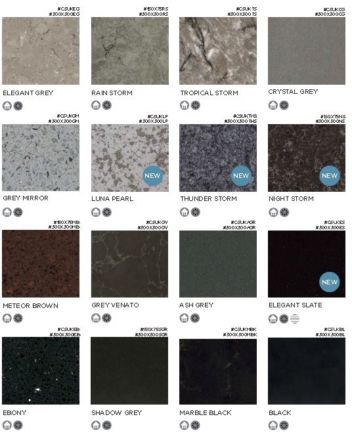 Cosentiona Quartz Worksurface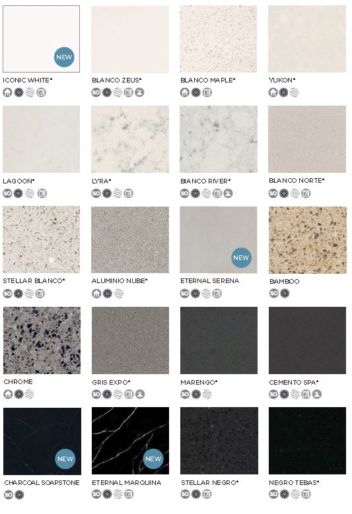 Caesarstone Quartz Worksurface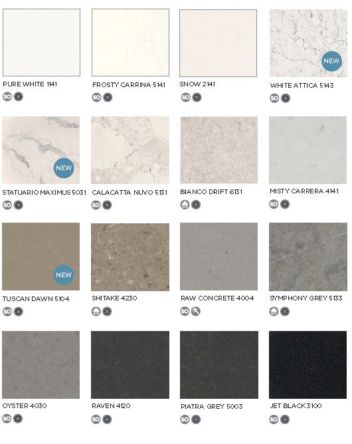 Cambria Quartz Worksurface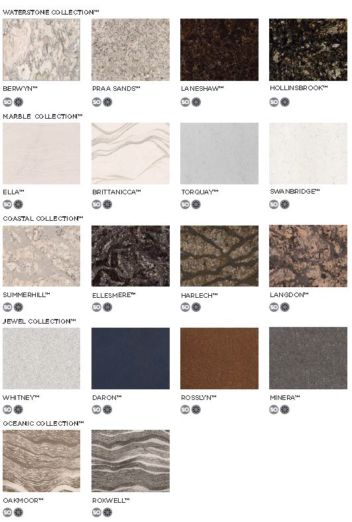 Cosentino Worksurface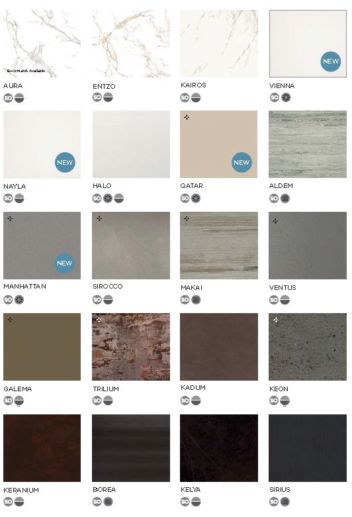 Lapitec Quartz Worksurface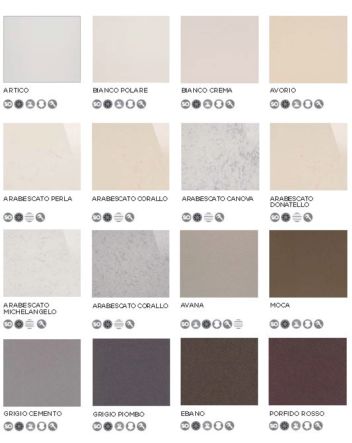 Neolith Quartz Worksurface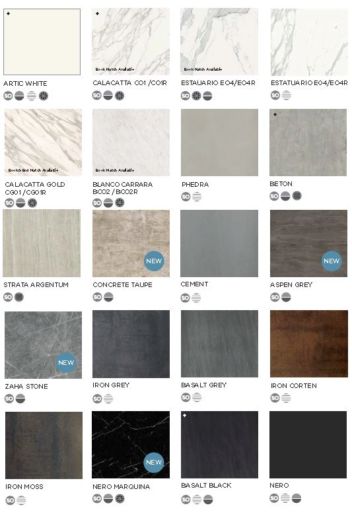 Please select next action