Need help? Speak to our kitchen experts on 01242 226912
Worktops
Worktops

As with any other room of your home, your kitchen is reflective of your personality, so choosing kitchen worktops can be tricky as they need to compliment the surrounding cupboards, flooring and of course, wall tiles.

Fortunately, this is where we at CK Kitchens can help; we provide a whole range of granite and wooden worktops in varying grains, styles and colours to ensure your kitchen ties in with other elements of the house to produce a fully functional and durable cooking environment.
Using our expertise we can advise you against certain worktops due to their lack of resistance to everyday use, and also how much is too much when it comes to one type of material to ensure your kitchen develops into something you enjoy.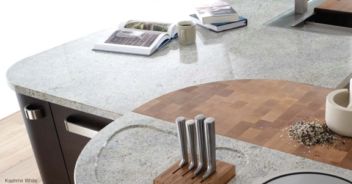 Please select next action