Welcome To CK Kitchens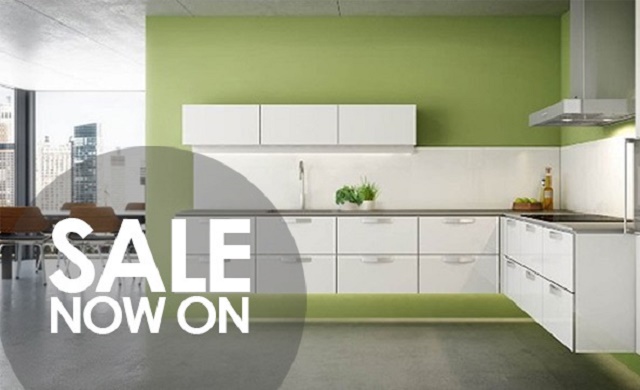 We cater for all types of kitchen accessories, which you can purchase online. These include, worktops, taps, sinks, doors, lights, drawers, breakfast bar legs, bins and much more.

All of our components are of the highest quality, but at the lowest price you will find.

Worst House On the Street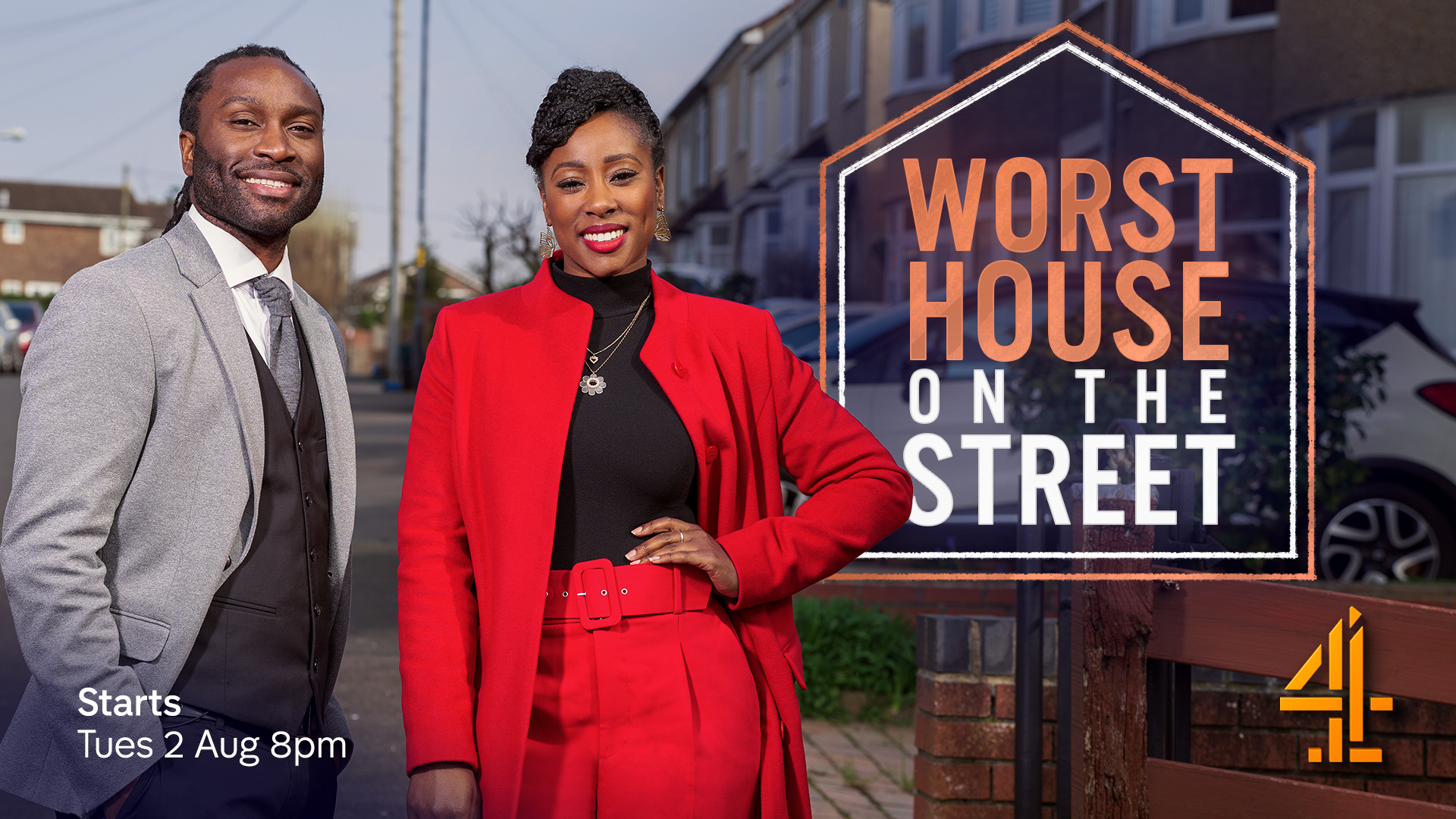 Starring in Channel 4's new TV programme, Worst House On The Street, the kitchen we supplied was stated as the best valued kitchen the client had seen, and enabled them to transform their, dilapidated, damp and overgrown house into her forever dream home.
To see us in episode 4, please click here.
Cheltenham Showroom Details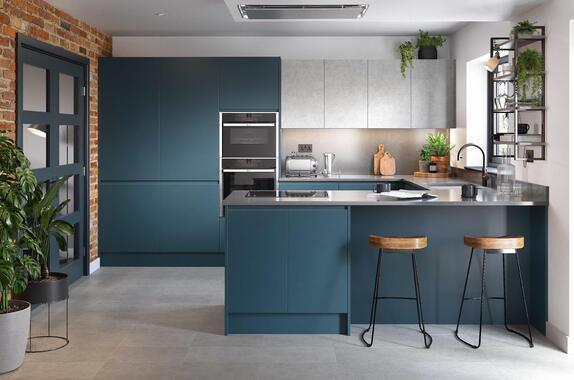 Free Kitchen Design

What you get for FREE with our kitchen design service!!!

- 3D rendered Drawing [example above]
- Full FREE no obligation quotation.

Kitchen Sinks

Kitchen Door Replacements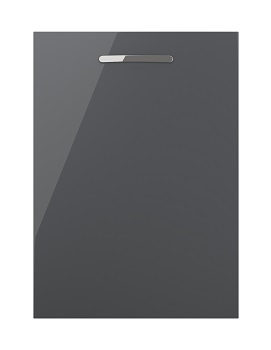 Kitchen Taps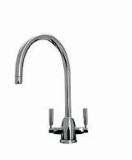 Kitchen Worktops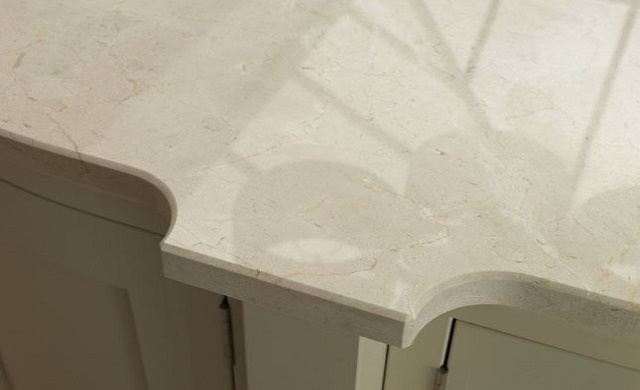 Nothing can equal the natural look and feel of wooden / timber worktops or try our extensive range of granite and composite stone
worktops
Now offering a custom bespoke worktop service
Kitchen Bins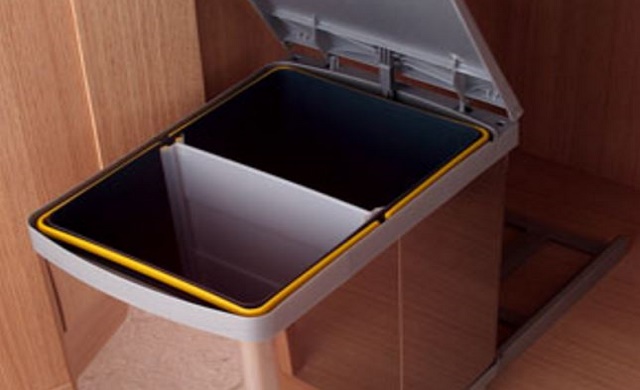 Kitchen Storage Solutions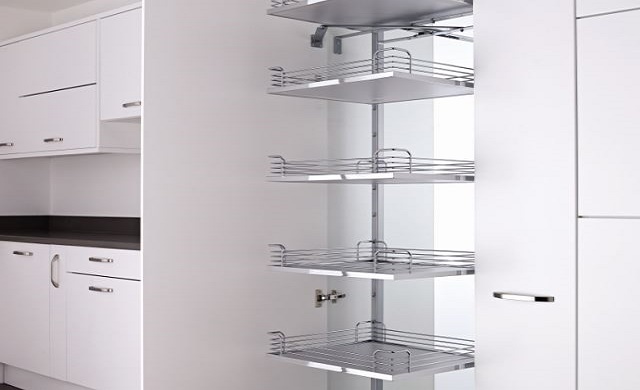 A wide selection of
kitchen pullout units
including the new corner solution from Le mans, larder pullout, magic corner and pullout shelves
Soft Close Kitchen Drawers and Cutlery Inserts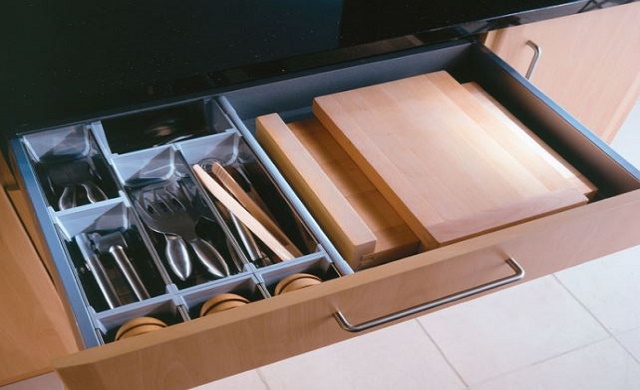 CK Kitchens UK Online
The kitchen is without doubt the focal point of any home and a well appointed kitchen is what separates your home from a hotel. After your mortgage, your kitchen will probably be your second biggest investment with regard to your home so it makes economic sense to get it right. It is very important to set a budget when considering a new kitchen or refurbishing an existing one as the array of additional extras you can buy is seemingly endless. Here at CK Kitchens we pride ourselves on providing quality kitchens at affordable prices as well as providing comprehensive and relevant advice to help you select the right products for your own specifications. Before making any final selection we would strongly advise you to take into account any existing fixtures and fittings you may have, although this may seem like common sense it is an element that many people overlook when selecting a new colour scheme. If you are not sure which of our massive range of UK Kitchens best fits your specifications please do not hesitate to contact us for assistance, we are happy to help.
A Social Setting
Aside from the usual functions of a kitchen such as cooking and washing it should also be noted that this very special area provides a social setting for many people. People you know that drop in regularly will always be more familiar with your kitchen than probably any other area of the house as this the area where people usually pop by for a cup of tea or a chat. Although you wouldn't generally select a kitchen on the basis of what other people may think, functionality is a major consideration. Please take your time to browse our website in order to find exactly the right set up to fit in with your requirements. As well as supplying UK kitchens and kitchen replacement doors we also provide a valuable installation service to our customers. Contrary to popular belief fitting a kitchen correctly is a specialised discipline and if you have seen a 'gone wrong' DIY attempt before you will know exactly what we mean. Not only does this type of unprofessional installation disrupt your life, it can also cost you a significant amount of money to put right. Don't go it alone with UK Kitchens, call the professionals at CK kitchens.
Second Nature Kitchens
For the convenience of our customers we offer a number of different ways to order your kitchen or kitchen accessories. The most popular way of ordering is by phone; our experienced team can take into account all you requirements and provide the necessary advice specific to your needs. Before you call please ensure you have the product codes at hand and the address to where you want your UK Kitchens to be delivered. Please note we require payment in advance on all orders and for reasons of security cannot dispatch until funds have cleared into our bank account. As this is truly the modern age online ordering is becoming increasingly popular with an ever growing number of our customers, this process is simplicity itself. Simply browse our website and add the products required to basket, check out and away you go. You will then be directed to a screen which asks for a number of personal details including name, address and telephone number and also asked to enter your card details. We accept all major credit cards and your details are protected by our state of the art 128 bit encrypted payment system. CK Kitchens the only choice for UK Kitchens.

Kitchen Replacement Doors
By Far the most popular line we are currently selling are our second nature kitchens, these kitchens combine all the functionality you?d expect from modern design with an additional element of style befitting of a 21st Century home. If you cannot see exactly the right UK Kitchens you require at this present time please be sure to call us and enquire as to availability. Our buyers search far and wide for products that we think will appeal to our customers and as a result new stock is arriving all the time and there might be a slight delay in the time between the stock arrives and being featured on our website. The internet, like anything, is prone to the occasional lapse so if you should notice anything wrong with our website we would appreciate your feedback, our technical team can then rectify any problems from our end. If you are involved in the new build or Real Estate sectors we can also be of service to you, a growing number of our customers are calling us and asking for advice about trade discounts and although we cannot guarantee substantial discounts, our business to business team are well versed in dealing with UK Kitchens enquiries of this nature.
Affordable Quality.
People often enquire as to how we can supply quality goods at such cheap prices, the answer is simple. Instead of engaging the services of a middleman and incurring the associated costs we always endeavour to secure the products we sell from their source or as near to the source as possible, we are then able to pass these significant savings onto you, the valued customer. In addition to supplying top quality products with an unrivalled level of customer service we can also provide a UK Kitchens design service. Included in this service are a dimensional plan, 3D rendered drawing and also a full and free no obligation quotation. We believe that it is services like this which set us apart from our competitiors and go someway to reinforcing our position as the leading kitchen company in our region. Although we do not personally provide an installation service, we are happy to recommend local installers with whom we have worked in the past.
To reiterate, if you have any questions regarding either the products or services we supply please do not hesitate to contact us, your perfect UK Kitchens are our job satisfaction.
Customer Service as a Priority
As a leading kitchens company we realise the importance of putting the customer first and one call to us will illustrate this bold claim. Your call or e-mail to us will be greeted with genuine enthusiasm and a willingness to help by a specialist with years of experience within the industry. In the rare event that your call is received by someone who does not have the answer to your query you can rest assured that we have someone on site that does. Our staff were chosen not only for their experience in their particular field and professional acumen but also for their exemplary people skills and as a result we are sure you will not find a more comprehensive or courteous UK Kitchens service anywhere. If you require any further information as to our credentials please do not hesitate to contact us for some testimonials from previously very satisfied customers. These customers were under absolutely no obligation to write these testimonials they simply wanted to congratulate us on a job well done. You've identified a need, you've set your budget and you've arrived at the right site, what are you waiting for? Call CK Kitchens today for the ultimate choice and service in regard to UK Kitchens.

Privacy Policy
INTRODUCTION

In this privacy policy, "we" and "our" relates to CK Kitchens company number 01224 226912, a company registered in England and Wales. "You" and "your" relates to the natural person reading this document that is: considering purchasing, has purchased from CK Kitchens or is making an enquiry.

HOW WE USE YOUR PERSONAL DATA

We will use the personal information you supply to us in the course of submitting an order for the purpose of fulfilling that order.

Along with, or instead of, placing an order you may have sent an enquiry to us, in which we will use the information you've provided to respond to and answer the enquiry.

We may contact you by telephone, email or other means in relation to your order, for example: notifying you of delivery status, updating you on stock availability or informing you of changes with the order. You cannot opt out of these communications. We will never combine these communications with marketing promotions that you have a legal right to opt out of.

We may use your data for marketing purposes but will always provide a means for you to opt out. We may occasionally use the data you supplied, in our own Legitimate Interest, to send details of products and services that we believe may be of interest to you. We will never use your data in a way that conflicts with your own legal rights and interests.

If we share information with a third party, such as a payment gateway or delivery company, their use of your data will be limited to the purpose of fulfilling your order.

We will make our reasonable endeavours to ensure that all third parties treat your personal data in a legal and appropriate way.

We endeavour not to transfer the data of EU citizens outside the EU but where we cannot avoid it we will only do so via a third party that have conformed to all of the appropriate EU legislation providing equivalent protection to that if the data was retained within the EU.

WHAT DATA DO WE HOLD?

We hold the personal data that you supplied in the course of placing your order or enquiry.

The data normally consists of: product information, transactional information, fraud checking information, name, address, phone number, email, special delivery instructions and potentially other information to ensure the successful completion of your order.

We may hold notes of our communication with you through different channels including, but not limited to: email, live chat, CRM (Customer Relationship Management system) and phone.

We will not seek personal information from you relating to race, religion, political affiliation, trade union membership, sexual orientation, medical or genetic history and we ask you not to provide such information to us under any circumstances.

HOW WE HOLD YOUR PERSONAL DATA

We will retain the personal information you supply to us in the course of submitting an order or an enquiry, for the purpose of fulfilling that order, responding to or processing that enquiry.

If you place an order, we will retain an electronic copy of your invoice data for the period required by HMRC, after which we will delete it.

Your information will be: securely stored on hardware that has limited access to only relevant persons; and on a server maintained by a third party such as a web host. Whether held by us on our hardware, or on our behalf by a third party, it will be kept secure and protected from unauthorised access using all reasonable means.

CO-OPERATING WITH LEGAL AUTHORITIES

If requested, we will pass information about you (and if relevant, your business) to legal authorities who have the legal right to demand such data.

TARGETED ADVERTISING

We may source data from publicly available lists of contacts to use only to target advertising as described above and again under Legitimate Interest. We never use this data to directly contact you.

Our Legitimate Interest is to provide marketing information to people who have shown their interest in our products. We also have a Legitimate Interest in finding other, similar, people and we may use your email address or phone number to help find such people without any detrimental impact on you and our advertising suppliers similarly have a Legitimate Interest in displaying the most relevant ads.

The third-party processors that we use are large responsible companies or organisations and we are sure they have appropriate technical and organisational measures in place to protect your data. Many of these use sub-processors themselves such as cloud services like Amazon Web Services or Microsoft Azure to run their own services. In the case of payment processors, the entire banking infrastructure lies behind them and they pass data to Visa, Mastercard, other similar schemes, the relevant card issuer and acquirer.

AUTOMATED PROCESSING

We may use personal data for automated decision making; we may send you emails, notifications or other communication that are tailored to you and based on your purchasing history.

Some advertisers, particularly Facebook and Google (but there are others), are used by us and decide what advertisements to show to people based on automated processing of personal information, in order to make those advertisements as relevant as possible to the people who see them. These advertisers should provide the means for you to opt out of such personalisation.

YOUR RIGHTS

If you have engaged with us, but never placed an order, you may request the complete deletion of your details from our systems. Whether or not you have placed an order, you may request us never to contact you again, and we will comply with your request unless you make a further enquiry with us.

You have a number of rights in addition to those mentioned above, including access to the information ("the right to be informed"). If we process your data for marketing purposes on the basis of your Legitimate Interest, you have the right to object. You also have the right to withdraw your Consent to being marketed to, if you previously gave your Consent.

You have the right to see the data held about you and to receive a copy. You have the right to have any errors corrected. You have the right to ask and be told where your data came from.

You can exercise any of these rights by contacting us using the details below.

You have the right to lodge a complaint with the Information Commissioner's Office (ico.org.uk) if you believe any of your rights are being infringed.

HOW TO CONTACT US

If you have any questions or concerns, please do not hesitate to contact us through our contact us form, or by phone on 01242 226912