testimonials
"The choice of second nature kitchens available from CK Kitchens is just fabulous, we ordered our complete kitchen from the second nature kitchen range online and we are chuffed to bits we will recommend you to all our friends."
BLOG
Need Help and Advice on Setting up your new Kitchen, check out our new blog for details
VIEW BLOG

WE ACCEPT ALL MAJOR
CREDIT CARDS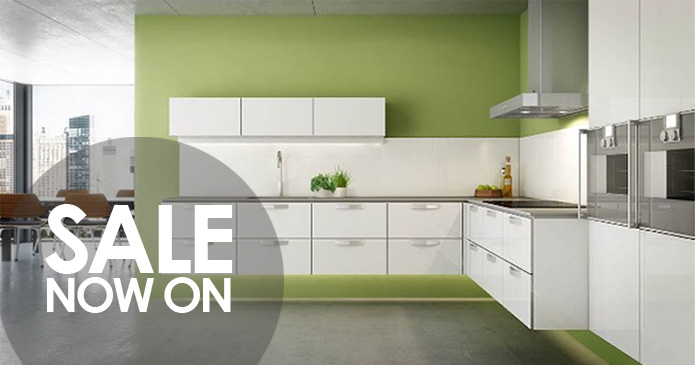 Kitchen Design Service
What you get for FREE!!
Dimensional Plan
3D rendered Drawering (example above)
Full FREE no obligation quotation.
Please call 01242 226912 to find how to get your
'Free Kitchen Design'
CK Kitchens - Supplying Classic & Modern Kitchens
The kitchen is without doubt the focal point of any home and a well-appointed kitchen is what separates your home from a hotel. After your mortgage, your kitchen will probably be your second biggest investment with regard to your home so it makes economic sense to get it right. It is very important to set a budget when considering a new kitchen or refurbishing an existing one as the array of additional extras you can buy is seemingly endless. From modern kitchens to kitchens with traditional features, we can help you to create your ideal living space.
Here at CK Kitchens we pride ourselves on providing quality kitchens at affordable prices as well as providing comprehensive and relevant advice to help you select the right products for your own specifications. Before making any final selection we would strongly advise you to take into account any existing fixtures and fittings you may have, although this may seem like common sense it is an element that many people overlook when selecting a new colour scheme. If you are not sure which of our massive range best fits your specifications please do not hesitate to contact us for assistance, we are happy to help.
Contemporary & Traditional Kitchens: A Social Setting
Aside from the usual functions of a kitchen such as cooking and washing it should also be noted that this very special area provides a social setting for many people. People you know that drop in regularly will always be more familiar with your kitchen than probably any other area of the house as this the area where people usually pop by for a cup of tea or a chat. Although you wouldn't generally select a kitchen on the basis of what other people may think, functionality is a major consideration, whether you are considering one of our traditional kitchens or a more contemporary design.
Please take your time to browse our website in order to find exactly the right set up to fit in with your requirements. As well as supplying kitchens and kitchen door replacement we also provide a valuable installation service to our customers. Contrary to popular belief fitting a kitchen correctly is a specialised discipline and if you have seen a 'gone wrong' DIY attempt before you will know exactly what we mean. Not only does this type of unprofessional installation disrupt your life to some extent it can also cost you a significant amount of money to put right. Don't go it alone when you are updating your home; call the professionals at CK Kitchens.
Second Nature Kitchens
Delivered anywhere in the UK with approximately a 10 day turnaround, all of our Second Nature supply-only kitchens are available with colour matched rigid built kitchen cabinets. We can deliver these modern kitchens to the whole of the UK mainland, and offer Second Nature Kitchens sold to the public at Trade Prices. These come with Blum anti slam drawers as standard, so why not take advantage of these massive savings and order yours today?
Affordable Quality
People often enquire as to how we can supply quality goods at such cheap prices, the answer is simple. Instead of engaging the services of a middleman and incurring the associated costs we always endeavour to secure the products we sell from their source or as near to the source as possible, we are then able to pass these significant savings onto you, the valued customer. In addition to supplying top quality products with an unrivalled level of customer service we can also provide a kitchen design service. Included in this service are a dimensional plan, 3D rendered drawing and also a full and free no obligation quotation. We believe that it is services like this which set us apart from our competitors and go some way in reinforcing our position as the leading kitchens company in our region. With regard to our installation services we currently cover the Cheltenham, Gloucester and Tewkesbury areas but if you if you do require this service further afield please contact us for details of how we can help. To reiterate, if you have any questions regarding either the products or services we supply please do not hesitate to contact us.
Customer Service as a Priority
As a leading supplier we realise the importance of putting the customer first and one call to us will illustrate this bold claim. Your call or e-mail to us will be greeted with genuine enthusiasm and a willingness to help by a specialist with years of experience within the industry. In the rare event that your call is received by someone who does not have the answer to your query you can rest assured that we have someone on site that does.
Our staff were chosen not only for their experience in their particular field and professional acumen but also for their exemplary people skills and as a result we are sure you will not find a more comprehensive or courteous service elsewhere.
If you require any further information as to our credentials please do not hesitate to contact us for some testimonials from previously very satisfied customers. These customers were under absolutely no obligation to write these testimonials; they simply wanted to congratulate us on a job well done. You've identified a need, you've set your budget and you've arrived at the right site, what are you waiting for? Call CK Kitchens today for the ultimate choice of both contemporary and traditional kitchens.
Refer to the following important kitchen information: