Need help? Speak to our kitchen experts on 01242 226912
Kitchen Taps
Adobe & The 1810 Company

Modern or traditional we have a huge range of kitchen taps available. There are mixer taps - kitchen taps that take both hot and cold feeds and mix them inside the tap, usually lever operated (pull for flow rate and turn from side to side to determine the temperature of the water) but quarter turn knobs and handles are also present as options in this style of kitchen tap. Then there are pillar taps for those that don't like to mix it - these kitchen taps will stand on their own as hot and cold. Both styles of kitchen tap are readily available in numerous design options as you can see from our selection.

Kitchen taps have come a long way through the ages and they have changed from being merely functional ways to get water where it is needed, to design statements that set a room off perfectly. Indeed, no self respecting kitchen or bathroom would have old fashioned taps these days unless this is part of the design choice, of course.

Modern taps come in all sorts of materials, designs and shapes and, although some have been made in a more traditional style, the materials and internal workings are bang up to date and cutting edge. Kitchen mixer taps are even more innovative in that they have levers or quarter turn properties that allow the room to maintain clean lines while being completely functional.

Some kitchens do not suit mixer taps and, for these, the single monobloc tap with a pull out spray is absolutely ideal and can be used for hot or cold water alone. Look for the spring and swivel spout variety which gives even more control over the water. The aerator style tap has a non-splash creamy flow to the water for something just that little bit different.

For taps with an added splash of style, the Phoenician range is absolutely ideal. Not only do they come in the single monobloc range, they also feature porcelain lever handles too.

So, whether it is contemporary style, a modern twist to an old fashioned look or something completely futuristic, here find a range of brushed steel, chrome and porcelain taps, amongst others, that will suit even the most stylistic of tastes.



The 1810 Company Brochure download
Download our 1810 Company directory of sinks, taps & accessories. See specifacations and ranges contents at a glance, with key advice on services and instaltions
Click here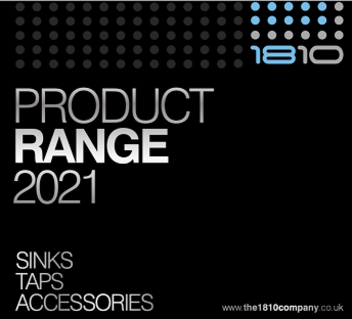 Please select next action