Peruse all our Modern Kitchens including High gloss kitchens,handleless kitchens, shaker kitchens, wood kitchens. There is sure to be a modern kitchen or even just some kitchen ideas to help you decide what you really want.

Please click on the image for our selection of modern kitchens



The traditional kitchen captures most people's imagination ,warm and endearing, they are a lovely reminder of days gone by, hearty meals, baking cakes, agas and roaring fires, all take many of us back to our childhoods. Now there are so many options to personalise your traditional kitchen it is difficult to choose. Solid timbers and painted finishes are both available in a wealth of patinas, distresses and antiqued applications.

Please click on the image for our selection of traditional kitchens


Here we are able to take any of the door styles you see, apply any colour from across the range and then tailor those doors to fit your kitchen. Made to Measure has been designed with tight spaces in mind, and is a handmade kitchen product at affordable prices! So your kitchen will be completely free of the infamous "Tray Space" and the over indulgent "Filler Panel" which are still both firm favourites with the run of the mill kitchen supplier and designer. These are Bespoke kitchens in essence without the price tag attached.

Please click on the image for our selection of Made to Measure kitchens.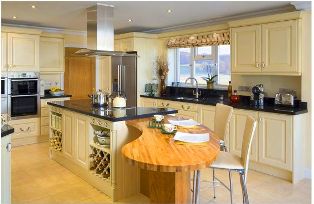 Our craftsmen will work tirelessly to bring forth the realisation of a traditionally crafted exquisite handmade kitchen. Our bespoke kitchen collection will no doubt satisfy any urge for decorous indulgences during the design process and will deliver sumptuous results that will leave your peers gasping.

Please click on the image to view our stunning range of bespoke kitchen door styles.



Our painted door section is tribute to the amount of options available in today's modern kitchen market. There are many styles of kitchen door which can be painted and many colours to choose from. The current trends for the painted kitchen are moving towards greyish muted tones of brighter colours. However the choices don't stop there as we can send any 'ready to paint' door to our spray shop where we can cater to any taste.

In framed, inset or framed kitchens are given the name due to to the picture frame exterior of the door, this extrusion is fixed to the kitchen cabinet providing a subtle border for the door style of your choice. Popular with the traditionalist the framed inset kitchen offers style that has stood the test of time and will continue to do so for many years to come.


As you will see from our extensive range of solid wooden kitchens and veneered doors there are so many options available, shaker kitchens, Slab style doors, Chamfers etc. Use this section to familiarise yourself with all the options available. Burbidge and Second Nature kitchens offer an excellent range of tradtional kitchens and styles that can be painted as well as some truly sumptuous wood choices. These real wood kitchens look effortlessly stunning, reflecting whatever lifestlye you want.



If you are on a budget but still want that high spec look then our huge range of Vinyl and Foil Kitchens will definately satisfy. The practical use of these modern finishes ensures there is no colour bleaching in those sunny spots and offers an easy clean option for when the kids have been.....well.......Kids!. All the styles and colours you could wish for, at a fraction of the cost of a solid timber door.

Great look, great value doors. No need to say anymore apart from if you want a cheap kitchen that looks expensive you have found the right place.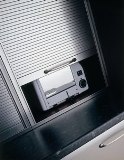 Looking for that modern kitchen look? Try our Tambour units, Glass doors or Stainless Steel doors and add a touch of industrial chic to your kitchen space.


Discover Second Nature Kitchens' exceptional collection of kitchen designs, curved features, worksurfaces and storage solutions that will make everyday life easier and more enjoyable. As a leading supplier of Second Nature Kitchens we can design and create the perfect bespoke kitchen based on your requirements. Second Nature Kitchens award winning designs will make the perfect kitchen for you.
For the convenience of our customers we offer a number of different ways to order your kitchen or kitchen accessories. The most popular way of ordering is by phone. Our experienced team can take into account all your requirements and provide the necessary advice specific to your needs. Before you call please ensure you have the product codes at hand and the address to where you want your UK Kitchens to be delivered. Please note we require payment in advance on all orders and for reasons of security cannot dispatch until funds have cleared into our bank account.
Alternatively, online ordering is becoming increasingly popular with our customers. Simply browse our website and add the products required to your basket, check out and away you go. You will then be directed to a screen which asks for a number of personal details including your name, address and telephone number and also asked to enter your card details. We accept all major credit cards and your details are protected by our state of the art 128 bit encrypted payment system. Second Nature Kitchens, Exquisite Kitchen Design and Chimera, the only choice for UK Kitchens.