Need help? Speak to our kitchen experts on 01242 226912
Sinks
Abode & The 1810 Company
Corner sinks
,
flush mounted kitchen sinks
,
ceramic sinks
, belfast or butler sinks we can go on and on. When deciding on your kitchen sink, think of your work top colour, your handle options or other accessories when attempting to 'match' them. For example in a modern kitchen with stainless steel appliances a stainless steel sink is usually the best option, and will normally blend with any worktop style too. On the other hand the kitchen sink for a traditional kitchen can be a different story with coloured appliances and maybe ceramic kitchen handles and
wood or granite worktops
.
Where do you start?. Our advice here is to definitely take your time and select all your accent colours (
worktops
, appliances, tiles and cupboard handles). In the same vein, if you have a lot of ceramics -
a Belfast, butler or inset ceramic sink
would help accentuate these choices. If you have a lot wood there are wooden sinks on the market. However an under mount steel sink will blend effortlessly as it will reflect its own surroundings.
So when choosing your kitchen sink our advice is to choose a style and material that will compliment and enhance the overall look.

The 1810 Company Brochure download
Download our 1810 Company directory of sinks, taps & accessories. See specifacations and ranges contents at a glance, with key advice on services and instaltions
Click here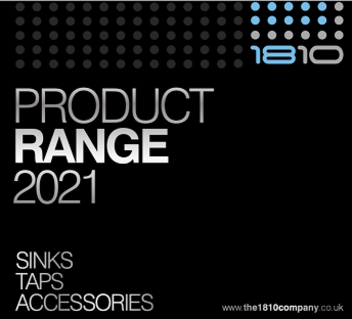 Please select next action