Need help? Speak to our kitchen experts on 01242 226912
Tetbury In-framed Sanded Oak (ready to paint) Kitchen - Burbidge
Tetbury In-framed Sanded Oak Kitchen
Illustration shows Tetbury Natural Oak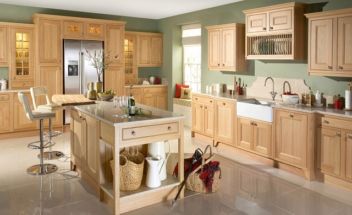 Free Kitchen Design
If you would like us to design your kitchen for free then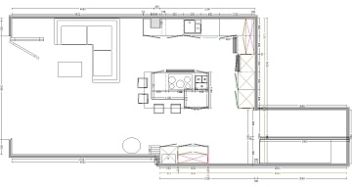 Burbidge - Tetbury In-framed Sanded Oak Kitchen
Tetbury is an in-frame kitchen of quality and enduring high end styling. With a wealth of design focal points, it is a timber kitchen of excellence. There are a multitude of practical and insightful accessories to truly personalise your kitchen.

Shown here in Slate and Bone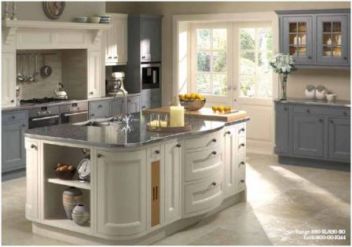 Burbidge History
Established in 1867 Burbidge was traditionally a manufacturer of wooden sports equipment such as cricket stumps and croquet mallets, the company expanded in 1900, supplying a variety of wooden products and even making wooden bullets for target practise during the war. All of the bespoke kitchen doors they make including the inframe feature doors are made in the United Kingdom to an exceptionally high standard.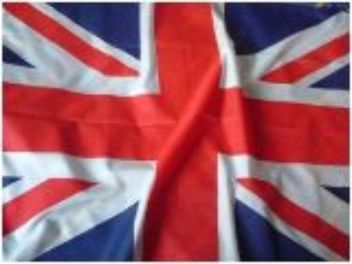 Tetbury Sanded In Framed
Tetbury's intricate beading detail combined with the beauty of a natural oak finish gives the range a gloriously elegant appearance that will stand the test of time.
The sanded oak option offers the opportunity to complete your kitchen to your own specification by oiling, varnishing or creating your own paint finish.

Door colour - Sanded oak
Colour match carcase - No
Door style - In frame
Door material - Solid oak frame
Finish - Wood grain
Bespoke colour options available - Yes
Bespoke door sizes available - Yes
Rigid built carcase with door and drawer fronts pre-fitted
Blum soft close doors and drawers

Estimated delivery time - 5-6 weeks
Special Size Information
Burbridge orders can contain a maximum of 4 different sizes of special sized door sets per order, providing they form part of a larger order. Multiples of those four sizes can be supplied if required.



Online Brochure Downloads Available
More Detail? Please CLICK HERE for larger pictures and our complete supplier PDF brochures.
Please call 01242 226912 for further details on this kitchen
Carcases & Doors
We only use the highest grade carcases which are 18mm thick, including the back panel. If you have any drawers in your kitchen, then we use Blum Soft Close drawers as standard. The carcases also come colour coordinated with your door, thus not needing to add end panels to cover the white exposed carcase.
The doors are of the highest quality. They all have gold stamp from FIRA which tests for durability and quality of manufacture.
To see the carcase & door options available

please click here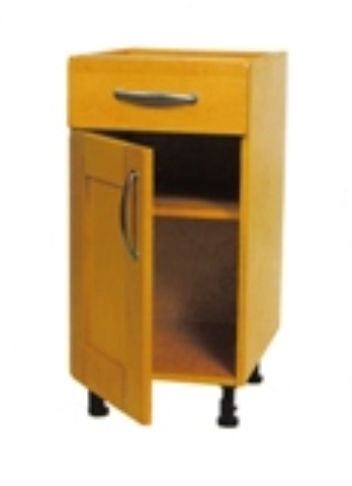 Blum Drawers
BLUMOTION
For silent and effortless closing action.
The demand from Blum was to develop a new, technically savvy and inspiring closing function. The action of closing drawers. The result of these efforts is BLUMOTION - perfect motion, silent and effortless.

This means that drawers will close silently and effortlessly without knocking against the cabinet or springing back.

Adaptive system -
It doesn't matter whether drawers are pushed gently or with force, heavily laden or empty thanks to BLUMOTION, they will all close silently and effortlessly. The stronger the force of motion the stronger the BLUMOTION effect.

* Unsurpassed running action using the TANDEM runner principle
* Silent and effortless closing thanks to BLUMOTION
* Full extension for a good view and direct access
* Simple assembly, easy setup
* Excellent durability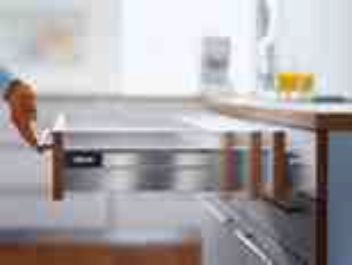 Please select next action